Meet Our Denturist
Paulina Zelazny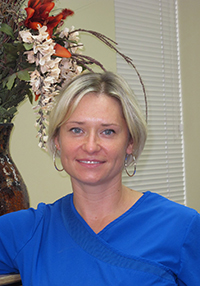 Paulina began her dental career as a Level 2 Dental Assistant before graduating from Denturism in 2003. She works with several dentists and oral surgeons providing the best care for her patients. She is a firm believer in educating her patients about their oral health, and discussing their various treatment options in an easy-to-understand manner.
Her friendly and outgoing personality put patients at complete ease during their appointments. She takes great pride in her work and is constantly taking various courses and seminars to stay up-to-date with the newest methods in the world of Denturism. She is a member in good standing with The College of Denturists and she has also been a member of The Denturist Association of Ontario for over 15 years.
Paulina is a mother to three girls and in her spare time she enjoys travelling the world with her family, skiing, staying active and reading.
---